First Date Ideas: Why They're Not As Complicated As You Think
Okay, so you've finally gotten a girl to agree to go on a first date with you. The excitement lasts for a few minutes until you realize, you've got no date night ideas.
You wrack your brain for fun first date ideas, and you're drawing a blank. You ask your buddies, your wingman, and even your mom, but the stress of trying to figure out what to do on a first date is just too much.
Here's the thing: if you spend any more than a few minutes trying to come up with a good first date idea, you've already missed the point.
Deciding what to do on a first date isn't as hard as it seems, mostly because the date itself is pretty irrelevant. All you have to do is create a good environment for getting to know each other.
There's a little bit more to it, but if you can do that, everything will go smoothly. It helps to be creative with your date ideas, but it isn't going to make or break the whole experience.
The First Date: Create An Environment To Get To Know Each Other
If you don't know someone very well, but you were able to charm her well enough to get her to go out with you, you shouldn't be worried about impressing her with a lavish date.
The trap a lot of guys fall into is that they look at romance as a transaction. The fancier the date, the more she'll like me.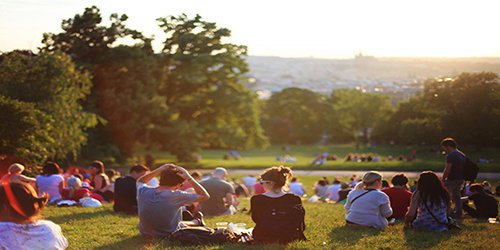 It just isn't true. The more charming, fun and attractive you are, the more she'll like you. This is a problem a lot of guys run into as that they upstage themselves with their date night ideas.
Keep it low key, and give yourselves a chance to talk and learn about each other. That's the key to a productive date.
What To Do On A First Date: Don't Make Her Feel Cheap
No girl wants to feel like she's being bought. If she gets the sense that you expect something from her because of how expensive your date was, she'll find it gross and unattractive.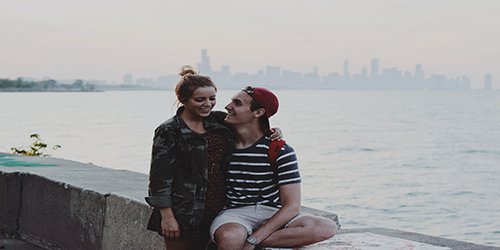 There are really only four things to remember if you want to avoid making her feel this way:
Keep It Low Key
Make It About Her
Don't Be Obsessed With Paying
Don't Let The Environment Do The Talking
The second you make a girl feel like you're trying to buy her, you'll cheapen the overall interaction. Just keep it low key and make yourself the entertainment.
The Best Date Ideas Are The Ones That Don't Feel Like Dates
The very idea of a date is stressful to a girl. It sends them into a frenzy where they think they have to get ready, buy a new outfit and look their best, and while it's all well-appreciated by us guys, it's stressful for them.
The less your date idea sounds like a first date, the more comfortable she'll be. Remember, it's not about dazzling her with dinner reservations at a new restaurant. It's about showcasing your personality.
Invite her to a party you're going to. Include her in one of your favorite hobbies. Don't fall into the trap of getting overly hung up on plans, locations or committing to specific arrangements.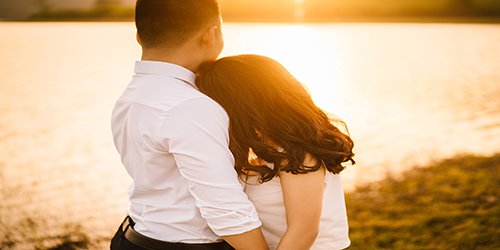 That being said, when she does finally agree to meet up, keep the focus on her. Talk with her, get to know her, and give her an opportunity to get to know you.
If you can do that, it won't matter if you're fishing, eating or taking a helicopter ride around Manhattan.
Things To Do On A First Date
Depending on the type of girl you meet, you have to find something to keep her stimulated at first. Granted, you don't know each other all that well, and she may not be ready to stare at your mug longingly just yet.
If you must plan something, find an activity of some kind, but something you can do that is tantamount to you talking to one another. A first date venue should always have the following attributes:
Easy to hear one another.
Not overly extravagant or expensive.
An activity rather than a dinner if possible.
A place you can stay for a while.
A movie is unequivocally, without question the worst thing you can do for a first date. Why? Because, in general, talking isn't allowed and you'll come out of it not having learned a thing about each other.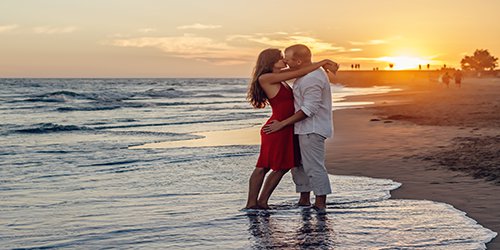 Save a movie for a few months into dating, when you've already gotten to know each other. You should be leaning more toward things like drinks, lunch, a paint bar, an archery range or if you're really feeling romantic a horseback ride.
This whole article has essentially been about how it doesn't totally matter what you do as long as you are attentive and focused on showcasing who you are. However, that doesn't mean you can't be creative if you want.
Do's and Don'ts: First Date Tips
There are a few things you should keep in mind when you're on a first date. Before anything else, you should not be worried about sex, or even hoping that it happens.
Girls are not stupid, in fact, they're better than us at reading people's motives. If all you're interested in is getting laid, she'll know pretty quickly. It's perfectly okay to decide you want to sleep with a girl as the date progresses—that's sort of the natural flow of a date, anyway.
But if you go into it hoping for sex before there's a chance for rapport, you'll ultimately end up with nothing.The fact is girls like sex just as much if not more than we do, but they like to let some attraction build first.
Give the date a few hours. Let her get to a point where she can't keep her hands off of you and then go for it.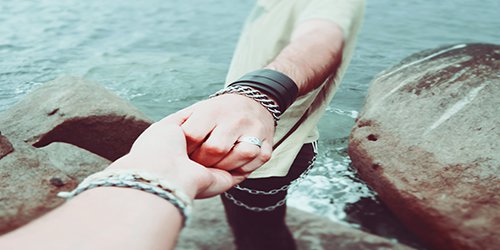 Also, just stay calm. Remind yourself that if this date doesn't go well, you can always set up another one. No date should make you so worked up that can't keep your cool.
In fact, the more calm and nonchalant you are, the better off you'll be. It's a weird paradox, but girls like to get the sense that the guy they're on a date with has done this sort of thing before.
Call it what you will—pre-selection or otherwise—but the feeling that a guy has been around other women and understands them, can be very attractive to a girl who's seeing him for the first time. Even if you're new to game, just fake it until you make it, as they say.
It's A First Date – Just Have Fun
It goes without saying that on first dates, your priority should be enjoying yourself and showing your date a good time.
If obsessing over the best first date ideas, or constantly wondering what to do on a first date is stressing you out, you're doing something wrong.
Let her see that your priority is fun, making her laugh and spiking her emotions, and she'll be yours before the check comes.
No girl wants to go on a date with a guy who appears to have some kind of checklist or seems like he hasn't been on a date since his prom.
She wants someone spontaneous, who's going to at least make her feel like he might be someone who she could see dating long term.
That's what a date is anyway: an opportunity for two people to decide if they want to keep hanging out and maybe, at some point, rip each other's clothes off.
So don't take it so seriously. Just show up, relax, keep a smile on your face and let her into your world.