The First Text To A Girl: Why It's More Important Than You Think
If you've ever wondered what to text a girl, you aren't alone.
Texting has become one of the most common ways to communicate, but it's also one of the hardest.
So much can get lost in translation when you send text messages, and that can hurt even the most experienced guys.
Texting a girl is a delicate process, but like any other part of game, it can be figured out. All it takes is some practice and some trial-and-error.
The things to text a girl aren't nearly as important as what those things make her feel.
Your goal should be to evoke some type of feeling in the girls you're texting. Give them a reason to keep opening your messages, excited to see what you wrote.
Too many guys flatline when they try to text with girls. This won't keep her interest, and will end up getting you ghosted sooner than you think.
The good news is that you can learn the right things to text a girl, and start implementing those things right away. It doesn't take long once you learn the basics.
Your goal should be to follow guidelines, not an exact word-for-word phrase. If you can do that, you'll have girls blowing up your phone in no time.
What To Text A Girl To Make Her Answer Right Away
The golden rule for texting girls is to evoke feeling. Make them react to what you're saying. Asking them how their day went isn't going to do that.
However, if you steer the conversation toward something exciting or stimulating, you have a much better chance of maintaining her attention.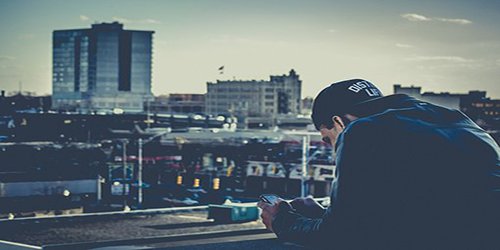 It's common sense really, but a lot of guys don't do it. The first text you send a girl should meet the following criteria:
It should evoke emotion
It should be original
It should capture her attention
It should be short
If you can nail these criteria, you'll have a much better shot of getting a response than if you had simply written something about how her day was, or the dreaded, "hey."
Write something crazy. Take a chance and see what happens. Remember: game is a learning process. Sometimes you have to try things.
It does help to keep in mind that when you text a girl for the first time, you want to err on the side of caution. Don't say something overtly sexual, or too outlandish—it'll just make her think that you're weird or socially inept.
However, it's better to write something she hasn't heard before than to write something she has. At least this way, she'll set you apart from other guys in her mind.
This is a huge step ahead, considering that game is a constant competition.
Text Messages To Make Her Want You
Here's some harsh truth. You can't make a girl want you just by texting her.
It would be great if there was some combination of words you could text women to make them come running to your door ready to do the no pants dance, but it doesn't work that way.
The goal of texting is twofold. You want to stay on her mind, and also secure an in-person encounter. Essentially, you're simply laying the groundwork for what will eventually be a date.
If you don't text frequently enough, she may forget you. If you text too much, she'll think your needy.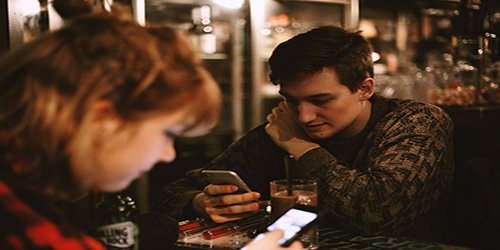 Texting is another way that women judge men. It's unfortunate, especially since things like physical strength, confidence and personality were once the markers for an attractive man.
Now, one has to be able to make a girl feel a certain way with words.
Your job when texting a girl is not to make her want you. It's too difficult. Instead, your goal should be to get her interested enough to secure a meet-up.
If you can do that, you've done well and don't need to overdo it.
Texting A Girl You Like: How To Keep Things Going
Have you ever been texting a girl that you just seem to vibe with? It doesn't really require much effort.
The conversation just sort of flows, and you're too busy enjoying yourself to question how or why. The idea behind texting a girl you like is to recreate this type of conversation.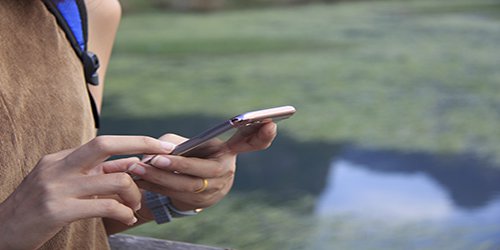 If you can make a conversation via text feel as organic as the ones you have with girls you really vibe with, the attraction will continue even when you're apart.
It isn't all that difficult either. Sometimes girls won't give you much to work with, but you can always just try to find a topic she'll respond to.
Girls assume that if you're texting them consistently that you're romantically or at least sexually interested.
The key to keeping that fire burning, even after a date or two, is to reveal things about yourself slowly, and do the following:
Don't respond right away
Continue flirting
Be positive
Don't get too personal in the beginning
The beginning of a relationship is supposed to be fun.
You might be having some personal problems, but if you bring them into a text conversation with a girl you've only been seeing for a little while, she'll get sick of you and find someone who's more positive.
It isn't that she doesn't care. It's that you haven't earned the connection to get personal yet.
Keep things light, and show her that you're more interested in having fun that you are in using her as a therapist.
Texting A Girl Shouldn't Feel Like A Chore
You shouldn't feel taxed when you're texting a girl. It shouldn't require you to think a lot. It should just come organically.
If it feels like a chore, you're doing something wrong. Like all parts of game, it should be fun, and you should enjoy the process.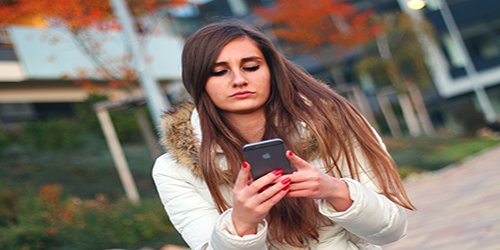 If it starts feeling tedious, or like you're only doing it for superficial reasons, the fact is that you might be texting the wrong girl.
A lot of game has to do with compatibility and going after the right type. The second you feel like you're trying to fit into a box to please a girl, it's time to jump ship.
Texting Women: Practice Makes Perfect
You may have to text a few different girls at a time before you get really good at it, but that's okay.
There's an art to texting women, and like anything, it'll take time for you to become a master at it. You will get rejected, ghosted and maybe even insulted, but it's all part of the process.
Treat each interaction like practice, or like a way to gain experience for the next girl you talk to. The more you learn, the better.
No one ever starts off as an expert at communicating with women. It'll take you time, but if you put in the effort, you'll eventually start seeing results.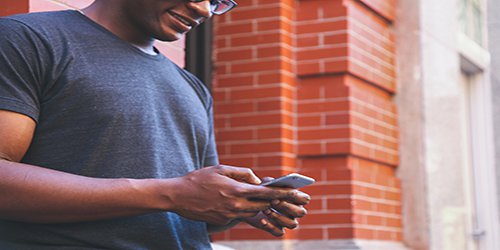 Calling it a skill takes some of the romance out of it, but the truth is that it is a skill. If it wasn't there wouldn't be guys who are better at it than others.
The fact that some guys can be consistently successful and others can't means that gaming is something that depends on skill.
If you look at texting girls that way, you'll see that there's a learning curve. Don't get hung up on the outcome. Just focus on improving.
There will be successes along the way, but your goal should always be to improve in the long term.