TedTalks have been around for some time now, and the best part about them is that they're accessible to everyone online and they're inspirational as hell.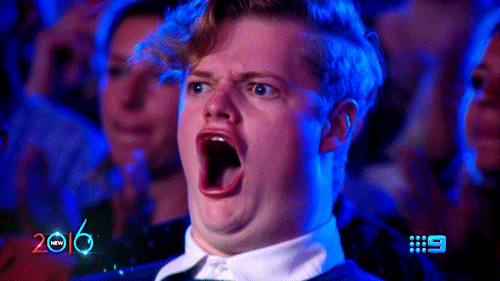 Whether you're looking to learn a new way to deal stress or learning to love that fact that you're introvert, there is a motivational TedTalks just for you that will inspire you to change your life for the better.
1. Learn How To Stay Calm When You Know You'll be Stressed
You're not at your best when you're stressed. In fact, your brain has evolved over millennia to release cortisol in stressful situations, inhibiting rational, logical thinking but potentially helping you survive, say, being attacked by a lion. Neuroscientist Daniel Levitin thinks there's a way to avoid making critical mistakes in stressful situations, when your thinking becomes clouded — the pre-mortem. "We all are going to fail now and then," he says. "The idea is to think ahead to what those failures might be." (Via Ted.com)
2. How To Find Work You Love
Scott Dinsmore quit a job that made him miserable, and spent the next four years wondering how to find work that was joyful and meaningful. He shares what he learned in this deceptively simple talk about finding out what matters to you — and then getting started doing it. (Via Ted.com)
3. The Good Life
What keeps us happy and healthy as we go through life? If you think it's fame and money, you're not alone – but, according to psychiatrist Robert Waldinger, you're mistaken. As the director of a 75-year-old study on adult development, Waldinger has unprecedented access to data on true happiness and satisfaction. In this talk, he shares three important lessons learned from the study as well as some practical, old-as-the-hills wisdom on how to build a fulfilling, long life. (Via Ted.com)
4. Got A Problem? First, Tell Me How You Make Toast 
Making toast doesn't sound very complicated — until someone asks you to draw the process, step by step. Tom Wujec loves asking people and teams to draw how they make toast, because the process reveals unexpected truths about how we can solve our biggest, most complicated problems at work. Learn how to run this exercise yourself, and hear Wujec's surprising insights from watching thousands of people draw toast. (Via Ted.com)
5. The Power of Introverts
In a culture where being social and outgoing are prized above all else, it can be difficult, even shameful, to be an introvert. But, as Susan Cain argues in this passionate talk, introverts bring extraordinary talents and abilities to the world, and should be encouraged and celebrated. (Via Ted.com)
---
GET CONNECTED
1. What TedTalks video inspires you most?
2. What problems have you resolved using a TedTalks video?
Want A Free Chapter From One Of My Bestselling Courses?